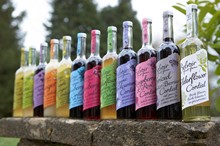 Belvoir Cordials
For generations, country people have been making fruit cordials as a way of preserving summer fruits to enjoy over the winter months. Our range of naturally delicious cordials are made using the same traditional methods. They contain masses of pressed fresh fruits, freshly-picked flowers and cooked spices so they taste deliciously real and they dilute up to 1:10. They do not contain any artificial colours, flavourings or preservatives.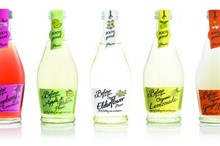 Belvoir Presses
Belvoir single-serving Pressés are all made with lots of real fruit juice, blended with sparkling Belvoir spring water. They're made from all-natural ingredients and contain nothing artificial so they taste natural, refreshing and delicious: that's why they say they're 100% good!
Every bit as naturally delicious and refreshing as the smaller bottles, the larger bottles of Pressés are great for sharing, or for keeping in the fridge at home. Make sure to stock up if you're planning a party!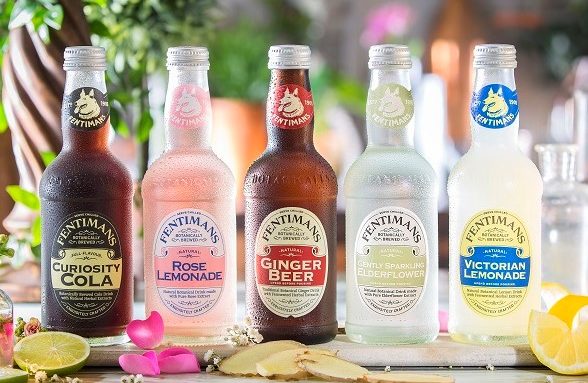 Fentimans
In 1905, Thomas Fentiman, an iron puddler from Cleckheaton, was approached by a fellow tradesman for a loan. A deal was struck and some security was provided – in this case a recipe for botanically brewed ginger beer. The loan was never repaid, so Thomas became the owner of a unique and rather original recipe for success.
Fentimans range of botanically brewed beverages are still brewed for a full seven days. The seven 275ml flavours range from traditional Ginger Beer to Dandelion & Burdock to Rose Lemonade. All Fentimans products are made using 100% natural ingredients, without additives or preservatives and offer a premium soft alternative to consumers. They are also popular as mixers in many  prestigious venues, which has led to the introduction of a mixer range: 125ml servings of the Ginger Beer, Curiosity Cola and Tonic Water. The North East company has also made four of The Fentimans range available in a 750ml serving, following consumer demand for a 'take home' bottle size.
For more info visit www.fentimans.com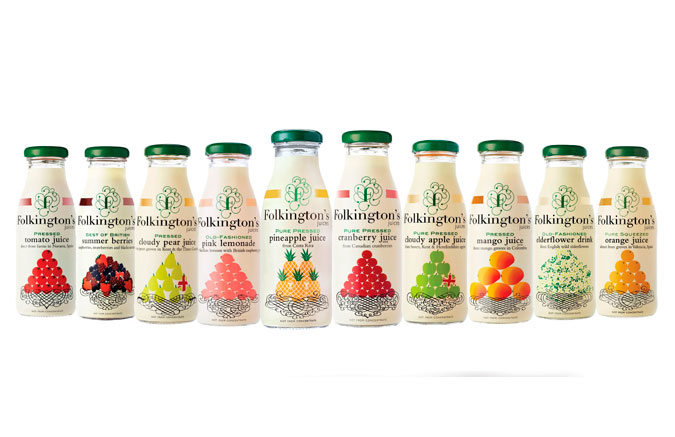 Folkingtons Juices
Folkington's juices have unique provenance and authenticity. They are made from selected fruit varieties grown in particular parts of Britain and around the world. By ensuring that they are made from the same fruit varieties grown by the same farmers year on year, consistency in quality and taste can be maintained. The juices are bottled with a twelve month+ shelf life, having been gently pasteurised before being bottled and vacuum sealed, so preserving freshness, flavour and intensity.
The juices are made from 100% pure juice (not from concentrated juice) and are free from all preservatives, additives, added sugar* and sweeteners.
  *Sugar is added to the Pink Lemonade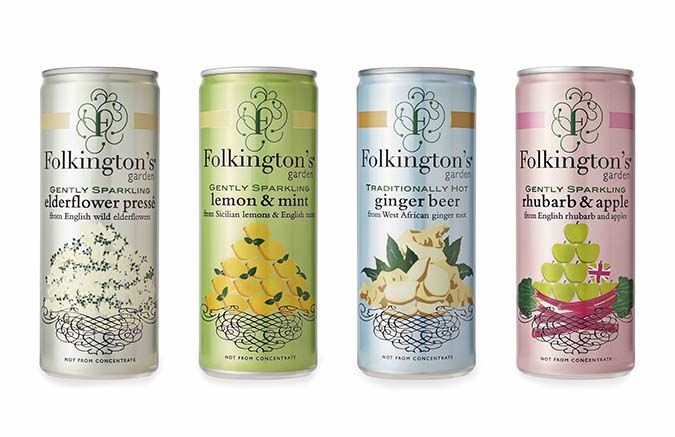 Folkingtons Presses
"Premium natural juices and presses,
made from fruit juices and botanicals
from Britain and around the world" 
ELDERFLOWER PRESSÉ
Gently sparkling elderflower pressé, made from wild elderflowers picked from across the English countryside and blended with a dash of pure Sicilian lemon juice to add a little zest.
LEMON & MINT PRESSÉ
Gently sparkling lemon & mint pressé, made with pure Sicilian lemon juice and the essential oils of English grown mint.
RHUBARB & APPLE PRESSÉ
Gently sparkling rhubarb & apple pressé, made from English rhubarb and apples from Herefordshire. (Worcester & Scrumptious varieties). 
GINGER BEER
This traditionally hot ginger beer is made from natural ginger root grown in West Africa, blended with a dash of pure Sicilian lemon juice and pure English rhubarb juice to add some extra notes.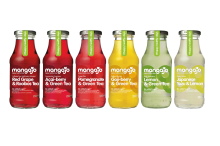 Mangajo
MangaJo delivers a double a double health-hit: 
Natural anti-oxidant tea is blended with 
powerful superfruits – a winning combination.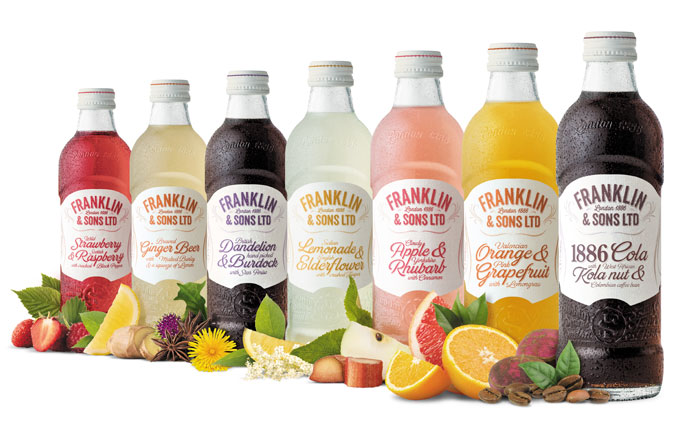 Franklin & Sons
Franklin & Sons' range of crafted soft drinks combine Great British heritage and specially sourced natural ingredients from the best locations. Each drink is perfectly balanced for standalone refreshment, with flavour complexity and subtle carbonation to be the go-to choice for complimenting a wide variety of dishes. With every moment covered, the range can also be used as a flavourful ingredient to enhance mocktails, or be paired with the finest spirits for a deliciously simple cocktail. The Franklin & Sons range is free from any artificial colours, flavours, sweeteners and preservatives. A full range of POS support is available for customers.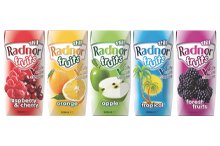 Radnor Fruits
We stock Radnor Fruits TETRA range in a 200ml TETRA prisma pak.
Perfect for school catering and popping in lunch boxes!
✔ 50% fruit juice & spring water
✔ Preservative free
✔ Fully school compliant
✔ TETRA Prisma packs
✔ Delicious refreshing flavours
✔ Ambient
✔ No added sugar
✔ 12 months shelf life
✔ Environmentally conscious packaging
✔ Non Spill
✔ Ergonomic design giving kids control and grip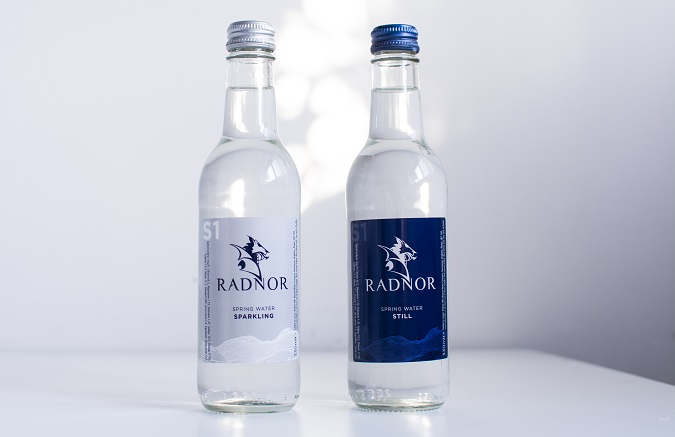 Radnor Hills Spring Water
Radnor Hills Spring Water is well balanced and rich in trace minerals, it's extracted far underground and bottled at source on their site in Powys, Mid Wales.
The water can often take just 7 short minutes to be abstracted from the ground straight into bottles using state of the art technology which means it remains exceptionally pure for consumers to enjoy! 100% recyclable packaging.